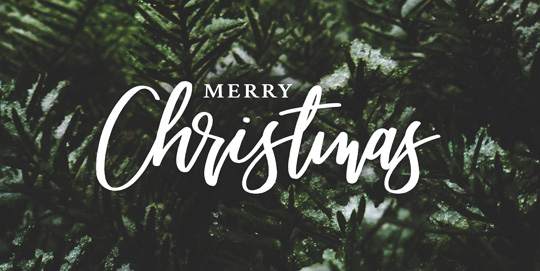 The holiday season is in full swing and now that thanksgiving is behind us it's time to pull out all the stops and decorate your house to reflect your inner Christmas spirit. In this quick list, we will offer you three cute Christmas decorating ideas for 2017!
Use burlap to add a rustic, cozy Christmas feel. Burlap is a rough, coarsely woven fabric comprised of plant fibers, usually hemp or jute. It was used for many things in the past due to its durable and utilitarian nature, but is making a huge comeback for decorating purposes this season because it adds a subtle touch of country charm to almost anything you apply it to. Use burlap as packaging for party favors or small stocking stuffers and tie with a festive plaid ribbon, or add bows of burlap to your Christmas wreath to give it a country cozy makeover.
Candles are making a flameless comeback. Before we had electric Christmas lights, candles were the primary form of bright decoration for Christmas trees, but this dangerous tradition was quickly ditched when safer electric lights came around. Now it's making a comeback in a few interesting ways. Battery powered LED candles are a much safer alternative to traditional candles and make great twinkling Christmas tree decorations if you're looking for that old school Christmas feel. Candles in decorative lanterns also make a classic and reserved outdoor decoration if you like the nostalgia of more old-world decorating styles. Pair a few decorative lanterns with a cute wooden sled or toboggan for a cozy cute outdoor winter display.
Candy canes can make great table decorations. These festively striped candies have a show stopping visual appeal, and can be used in many ways to add a little touch of Christmas cheer to your table settings. Glue three mini candy canes together to make a cute stand for place cards if you plan on assigning seating, or use the round after-dinner mints instead of glass beads to hold a flower arrangement in place in a vase.
Need to finish up some holiday shopping or find the perfect holiday statement piece? Come to Firewheel Market in Garland! One of our 34 retail shops will be sure to have exactly what you need to make holiday wishes come true.
Are you a tenant and interested in tenant representation in Dallas? Contact Weitzman today!
Firewheel Market is offered by Weitzman. Weitzman is one of the leading commercial real estate companies in North Texas. Weitzman offers a full range of Commercial Real Estate services including Project Representation, Tenant Representation and Investment Sales and, is also a leading Asset Management and Development Services Commercial Real Estate firm.
Photo Source: [882575448] Thinkstock